Rebecca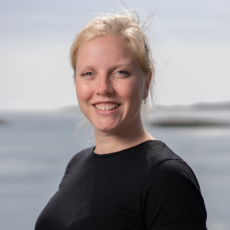 Rebecca Dahle
Costume designer
Rebecca is a trained costume designer, with an extra focus on character costumes during her training. After completing her education, she began working freelance in the costume industry. As a freelancer, she has traveled around and worked at a large number of theatres and operas in Norway and Sweden, in addition to doing costume work for TV.
She has produced costumes for stage productions such as Angels in America at the Nationaltheatret, The Magic Flute at Opera Østfold, Karons Sandbox at Teater Innlandet, The Troubadour at the Opera in Kristiansund and Cabaret at Rogaland Theatre.
In television, she has produced costumes for series and programs such as Side by side and Star Match. She has worked as a costume coordinator, among other things, on productions such as The Boys in the Christmas tree house at Kilden Theatre and Concert Hall, and Jostedalsrypa and
For Kanon Produksjon, Rebecca has been a costume designer and costume maker for THE LUCKY SHIP.