The Dumb Waiter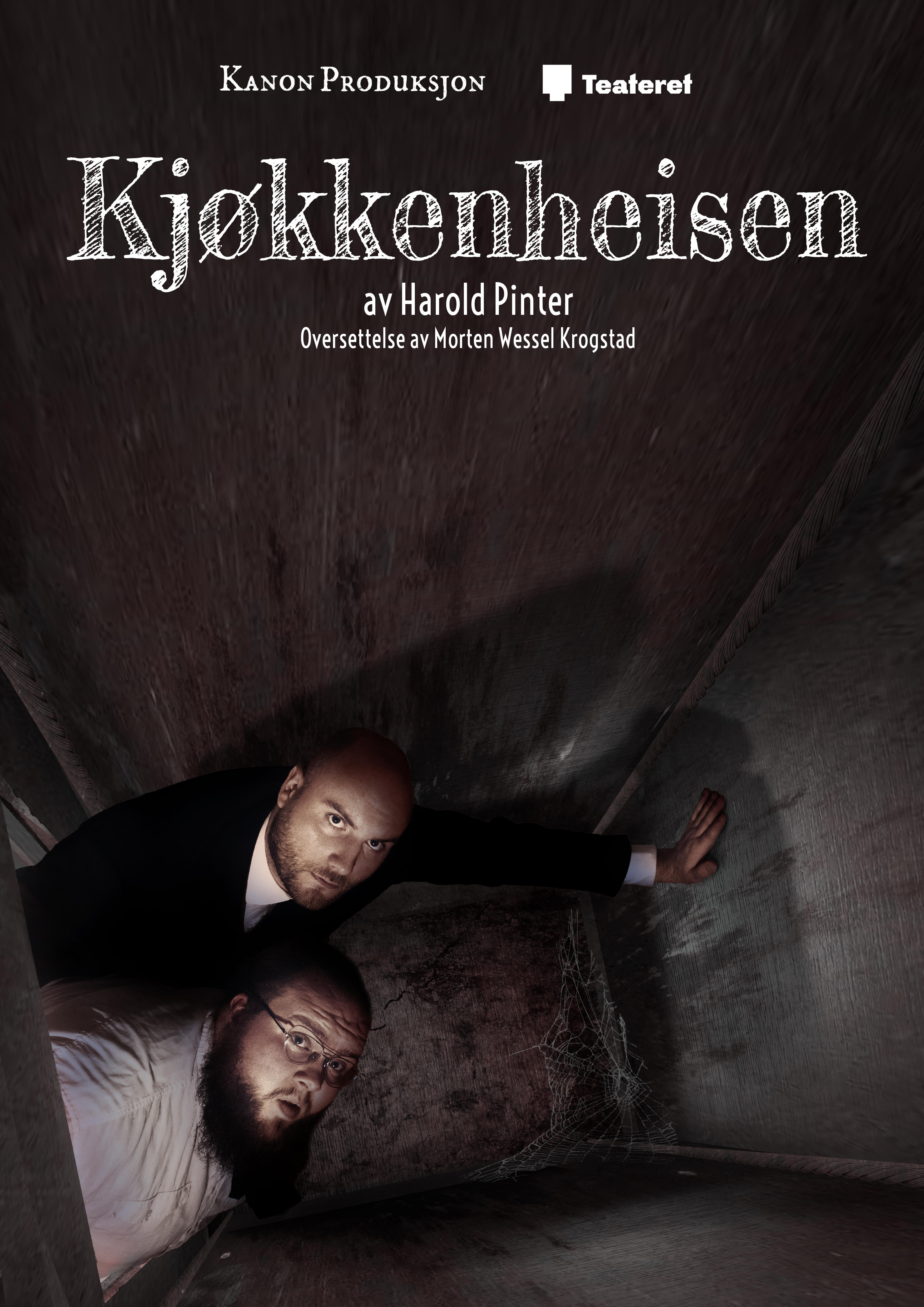 The Dumb Waiter
by Harold Pinter
translated by Morten Wessel Krogstad
In collaboration with Teateret, we at Kanon Produksjon have the pleasure of presenting our first production of 2020, Harold Pinter's critically acclaimed play THE DUMB WAITER – a dark comedy in one act.
The hitmen Ben and Gus are awaiting further instructions in a basement of an abandoned restaurant. They are chatting about football, boiling tea, newspapers and a bag of chips. Everyday things. While having their guns at the ready. Pretty absurd. But who will their guns be pointed at? And why are they not getting instructions? The tension is rising. When strange messages starts to come from above, they can't seem to control the fear of something being wrong. Who is upstairs? Where is their victim? And what in the world is Macaroni Pastitsio?
THE DUMB WAITER is a humorous, dark and absurd play. We meet two quite recognizable characters with different backgrounds and different attitudes toward the situation they find themselves in. Gus, the inexperienced, is open and seeking, while Ben, the more experienced, and also the boss of the duo, is enclosed. Ben is not open to Gus's thoughts and questions, and carries most of the blame as to why the dialogue between them consists of talking at each other and not to each other.
Cast and creative team
Reviews
"The conversation between the two is exemplary. I can hardly remember the last time I saw two actors who managed to perform all the lines so that you could hear them. Without mics and all kinds of electronics. (…) The actors are good, skilled, they do their Pinter the way Pinter should and can be done. (…) It was a fun, painful and sore hour, really just three quarters of an hour, in the theatre. Well worth a visit this week."

– Emil Otto Syvertsen – fvn.no
"This is not the most action-packed show I've seen, but less boring theater should be looked for for a long time. It's a very easy piece watch and is not stagnant. During the play, I heard the audience both laugh and jump in their seats. (…) In this somewhat unrealistic setting, both actors do a believable and good job. The characters are dynamic, which of course becomes very important in a piece with only two characters. There was something strangely comfortable about the show, it was comfortable to watch. This is probably a good sign of a good show."
– Lina Maria Skullerud – unikumnett.no