The Terrorists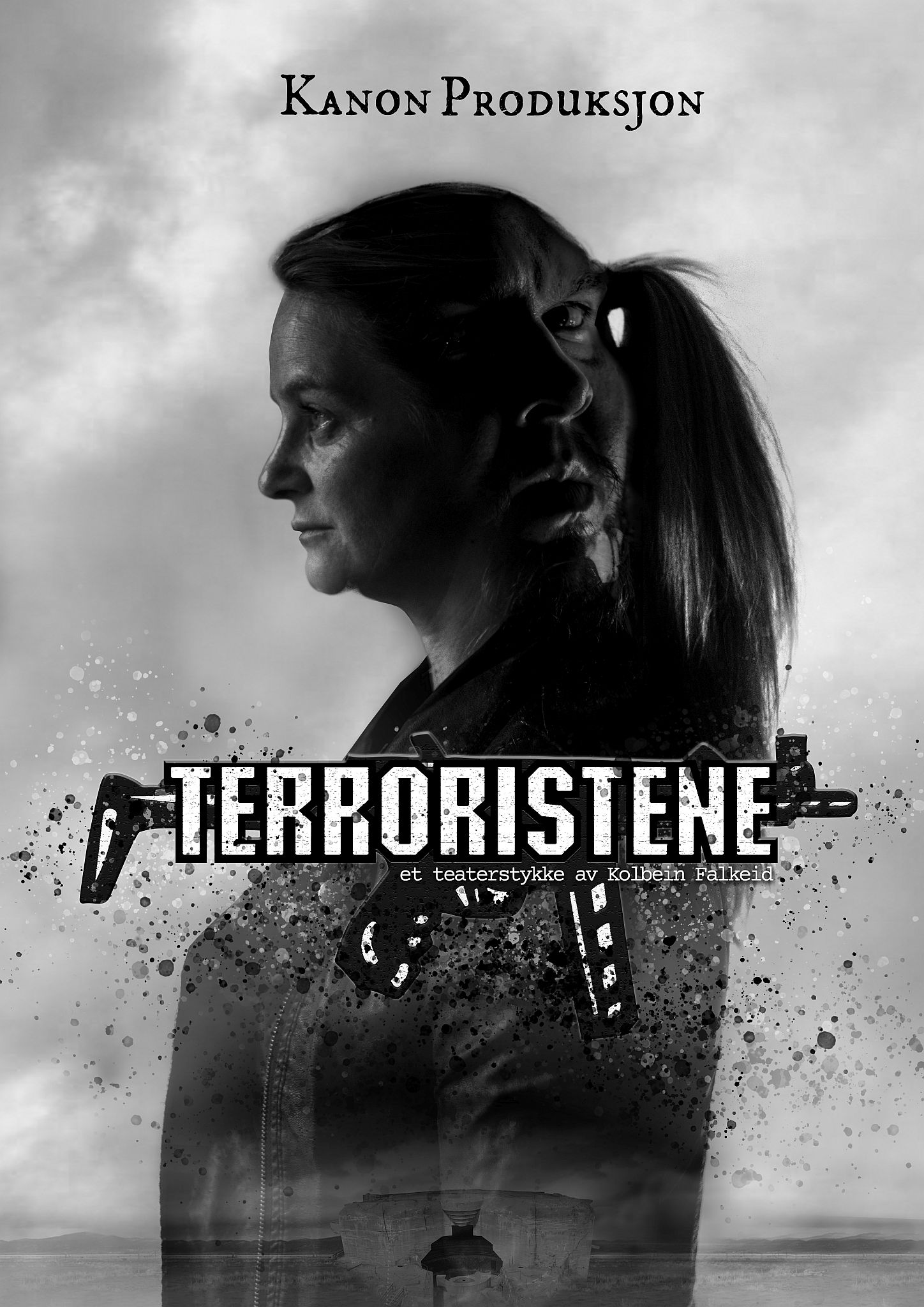 The Terrorists
by Kolbein Falkeid
A group of terrorists occupy a kindergarten. In an apartment elsewhere in the city, the three leaders of the terror group sit and direct the action. When the action leads to a personal conflict for one of them, the dynamics among those involved change.
The play opens for discussion about what makes them terrorists, and what brings knowledgeable political activists to the conclusion that only through violence can good victories prevail.
THE TERRORISTS was chosen in the hopes of being able to contribute to debate, dialogue and thoughts about radicalization and extremism. Freedom of speech and the opportunity to be heard by our fellow human beings and those who govern the country is something we value highly. We are lucky to live in a country where this is possible without the risk of being persecuted by the authorities, or arrested for the opinions we express. Still, there are groups that feel overlooked and outside the rest of society. An inclusive local environment where the individual feels seen, heard and met in everyday life, is not only necessary for a well-functioning society, but also preventive when it comes to radicalization and extremism. If this is to be possible, active efforts must be made for young people to develop a self-image and an identity linked to the community, and not to a marginalized extremist environment. In order for those who have extreme, and potentially violent intentions, not to turn words into action, it is important that we take them seriously, listen and meet them on equal grounds.
This performance depicts a group of young people who feel outside the rest of society. They've experienced being oppressed for a long time, and have now reached a point where they feel words are no longer enough. The production addresses important topics and issues that are as relevant today as in the time the story takes place.
Cast
Reviews
"A fantastic performance by Kanon Produksjon at the canon museum! A performance filled with many emotions and incredible acting! Left with goosebumps all over my body when the play was over, so this is highly recommended to be seen."
– Karoline Rostell
"Kanon Produksjon delivers from the first to the last moment in a strong presentation about the complexity of society and of the human mind, that really should be experienced! Already looking forward to the next performance!"
– Silje Aas Meyer
"Took a trip to the canon museum in Kristiansand, and we did not regret it!! Insanely good, strong, and really skilled people. Not bad with a nice view outside so we got to digest it all a bit before we drove home. We look forward to next time!"
– Eileen Eklund
"HAT OFF TO YOU! Hooray for your performances, choice of stage room, text delivery, and initiative!"
– Preben Moseid
"Very good! A serious topic that we the audience got to take part in. Very well delivered by the actors! To be recommended!"
– Marit Olsen
"Thank you to all who gave us this performance. Absolutely fabulous all together! "
– Maja Mendoza