Vorbereitet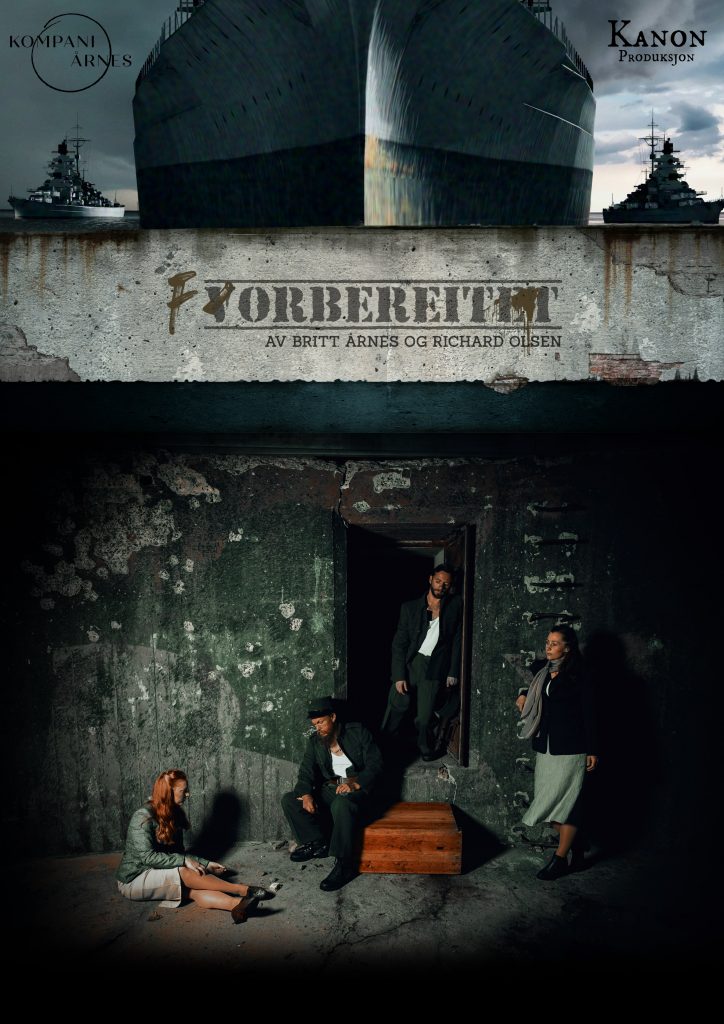 Vorbereitet
by Britt Årnes and Richard Olsen

We're in 2021. Through the sound system the voice of a 103 year old woman is heard. It's wise and clear, and filled with an almost youthful tone and outlook. Oslo was to be bombed. Suddenly time turns back.

It's April 1940. The German Kriegsmarine prepares its ships for something big. Europe is in high gear and wonders where this fleet will set course. In Norway, on the other hand, it is asked if the guards on duty can be reduced for reasons of agriculture. At a coastal fort somewhere in Norway, we meet an understaffed B-team of Norwegian security.

We meet two privates who are loosing their minds out of boredom, and two women who are tired of being oppressed and pigeonholed to female pursuits. Through each individual, and their collective way of looking at alternative uses of equipment, we become better acquainted with them. With this as a pastime, time goes fast. Over the radio, they suddenly hear about the German fleet that is on its way. The instruction they should have practiced for is put to life – the only problem is, they haven't practiced. When both time and the alarm passes them by, they are met with reality. Can this crew defeat one of Nazi Germany's great flagships?

In VORBEREITET, the spotlight is on the preparations that were made before the occupation of Norway on April 9, 1940. For how well prepared were we really? With a deep dive into Norway's history, the participants will tell an important story, presented through dance and physical theatre. The story depicts what happened in the time before Norway was occupied, when the preparations for the occupation were sharply downgraded, and the consequences this had. The performance addresses both important and serious situations, and illuminates it in a delicate balance between seriousness and humor.

The performance also questions the lack of preparation and plan, and how we could be so unprepared, both on July 22nd, 2011, and March 12th, 2020. Why do we repeatedly end up in a situation where we have forgotten the background for statements such as " Never again the ninth of April"?
Creative team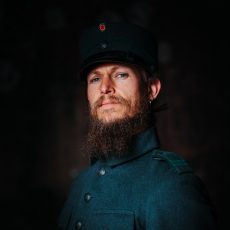 Mikkel Are Olsenlund
"Knut"
Jan Nicolai Wesnes
"Kåre"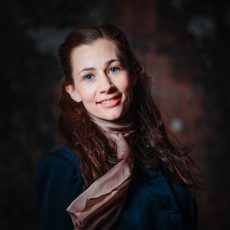 Malene Aarseth
"Ruth"
Reviews
"It's no small feat to make a dance number based on true events from World War II, with both respect, seriousness, credibility and humor. But Kompani Årnes and Kanon Produksjon did just that with the play Vorbereitet, which deals with the occupation of Norway from a completely different angle than what we are used to. No war heroes. No traitors. Only ordinary Norwegians (and women) who did the best they could to challenge the Nazis who came unexpectedly into the fjord in Oslo. Really hope there will be more performances in the future!"
– Ingvild Stallemo
"Gripping performance. The audience is taken back in time, through music, style and atmosphere. Serious, with a playful and humorous touch, a perfect balance! Nice harmony among the actors, which complements each other's individual characters. Served light and playful, and with several different dance styles in one and the same number."
– Vilde Wendela Christensen