A different world premiere
We were very much looking forward to finally showing you KISSED this week, but the current infection situation in Kristiansand means that this is no longer possible, as the municipality has banned all physical events. When this message came, we threw ourselves around, looked at alternative solutions, and eventually borrowed three cameras and a system for live editing.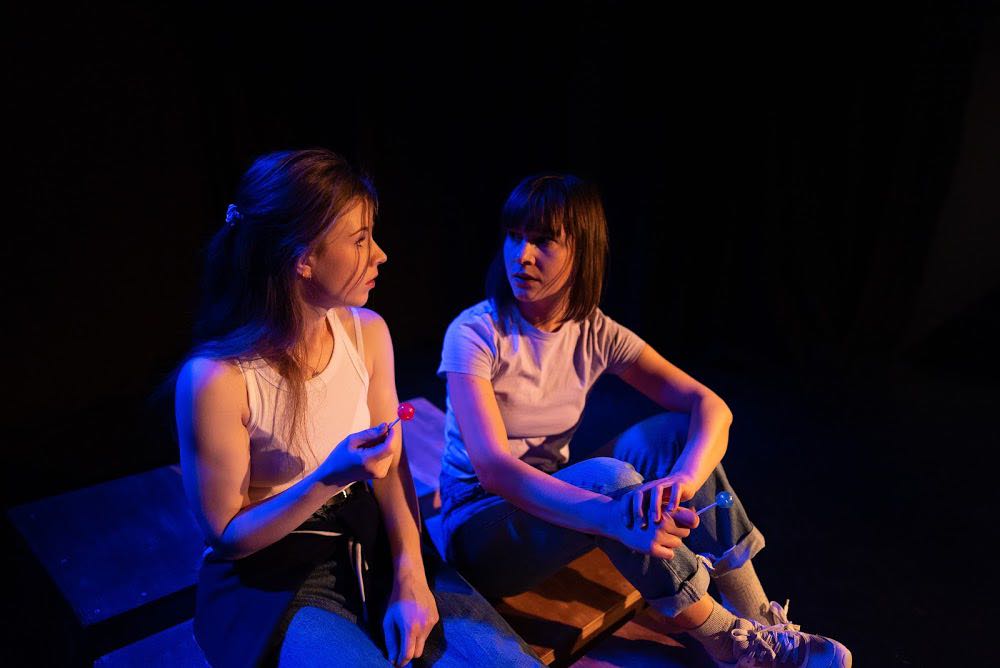 Thanks to a hard-working and creative team, and with good help from the film department at UiA, we can now offer the audience a stream of the show in anticipation of the live world premiere.
Everyone who has bought a ticket has been contacted by email for more information, and for those of you who want to buy a ticket to the stream, you will find information about this on Facebook and the performance page of KISSED. We look forward to brighter times, and count the days until we can all finally meet, and you can finally meet Mia and Kaja in real life.
We look forward to playing real theatre for you as soon as we can gather again! Take care of each other!

Stream of the performance will be available to the public from Friday 5 March to Friday 12 March.