André Lassemo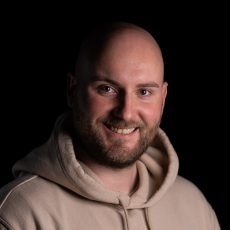 André Lassemo
Artistic director, producer and actor
Contact info:
andre@kanonproduksjon.no
+47 970 09 915

Visit André's website

André on IMDb
André works as an actor, producer and writer. He has his background from the youth theater in his hometown Kristiansand, and has played in several theater and musical productions at Agder Theater and elsewhere in the region. He is a trained actor, who attended the foundation programme at East 15 Acting School (2012-13) and the bachelor in acting programme at Liverpool Institute for the Performing Arts (2014-17), before working freelance in film, tv, and on stage. In 2017 he played John in Particles at Arts Studio Liverpool, in 2018 he could be seen as the father of the main character in Kai Erland's play When I Met Adolf at the Arkivet in Kristiansand and has since 2018 played the role of the Police Chief Bastian in Cardamom Town, in Kristiansand Zoo.
In the summer of 2019, André played the role of Max in Kanon Produksjon's first performance, THE TERRORISTS. This autumn, he participated in Nynorsk Kultursentrum's performance in The Cultural Schoolbag – Talk About Language – a performance he has repeated in both 2020 and 2021.
In 2020, he could be seen as Ove Lefdal in the NRK-produced TV series 22 july. With Kanon Produksjon he played the roles of Ben in Harold Pinters THE DUMB WAITER and Gunnar in BOUND. In December, you could hear Kanon Produksjon's contribution to the Christmas town Kristiansand, GJENKLANG. Here, André contributed with both concept development and direction, and as a voice actor. In 2021, he will go on tour with Feil Teater's performance in The Cultural Schoolbag, Around the World in 80 Days, where he will play the role of Phileas Fogg.