André Lassemo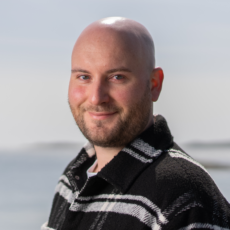 André Lassemo
Artistic director, producer,
playwright and actor
Contact info:
andre@kanonproduksjon.no
+47 970 09 915

Visit André's website

André on IMDb
André works as an actor, writer and producer. He has his background from the children's and youth theatre in his home town of Kristiansand, and has performed in several theatre- and musical productions at the old Agder Theatre and elsewhere in the region. He has since then trained as an actor at East 15 Acting School (2012-13) and The Liverpool Institute for Performing Arts (2014-17), and after completing his education has worked freelance on stage, film and television.
He has a lot of and varied experience, and has had the chance to take on roles such as; John in Particles, Cloten in Cymbeline, Stage Manager in Our Town, Roger in RENT, Cladwell in Urinetown, Police Chief Bastian in Cardamom Town, Frank in Muzzled and Phileas Fogg in Around the world in 80 days. Beyond the stage, he's also played roles on the screen, including in the NRK-produced TV series 22. July, Discovery+'s Everything You Love and in the short films Albatross and Lily in December.
For Kanon Produksjon, he has played Max in THE TERRORISTS, Ben in THE DUMB WAITER, Gunnar in BOUND and Oskar in THE LUCKY SHIP. He also did several of the voices for Kanon Produksjon's contribution to the Christmas town of Kristiansand, GJENKLANG. In addition to this, he had the concept development and direction for GJENKLANG and wrote THE LUCKY SHIP, both together with Jon Erik.