Inger Johanne Mæsel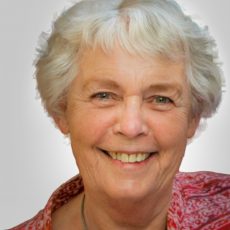 Inger Johanne Mæsel
Voice actor and history consultant
Inger Johanne has been involved in the local theater community in Kristiansand for "a lifetime". Already when she was studying to become a teacher, she played in Idun –  and the Teachers' School's theater group. After finishing school, she worked as a teacher for 43 years. In 1977 she became a member of the Dramatic Society, and has been active there ever since, both in front of and behind the scenes. Here she has held functions as the director of the board, theater manager and theater assistant, prop master, PR manager, archivist, and of course as an actress. Inger Johanne has also been the leader of the City Games Committee, which set up When the War Came – 1807 at the fortress in 1988, and The General's Messenger in Ravnedalen in 1991, both pieces written by Kåre Zakariassen. She was also the director of Byteateret, which for several years staged Zakariassen's smaller performances at Agder Theater. At Kilden Theater, Inger Johanne has appeared in both The Timeless and Anne Frank's siblings.

Together with her husband, Knut Mæsel, and historian Jan Henrik Munksgaard, she's written 19 books in the Rusletur series – so far. For many years she's also given lectures on local history together with Knut, and sometimes also Munksgaard. In 2014, the three received Kristiansand Municipality's Culture Prize for the work they have done for the city's cultural history. In 2018, Inger Johanne and Knut contributed as presenters for FVN's (the local paper) podcast series Gatelangs, which also deals with Kristiansand's rich and exciting history.

For Kanon Produksjon, Inger Johanne has participated as a voice actor and history consultant in GJENKLANG.