Lise Lilletun Christensen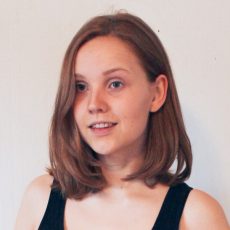 Lise Lilletun Christensen
Voice actor
Lise is an actor and theater educator from Kristiansand. She studied drama at Vågsbygd VGS, theater at Romerike Folkehøgskole and has a bachelor's degree in Theater from UiA. From junior high school, she also participated as an actor in Kristiansand Children and Youth Theater group, where she also recently worked as an instructor and director.
In 2015, Lise played the role of Ekorn-Lise in Hakkebakkeskogen in Kristiansand Zoo, and had this role throughout 4 seasons. She has also worked a season as a Klatremus in Hakkebakkeskogen Filmstudio, and had a season as a Production Assistant in the Entertainment Department.
In 2018 Lise worked with children's entertainment at SuperSpeed ​​for 2Entertain, in 2019 she played the role of young bride in Hergel Film's short film The Receptionist, and in 2020 she worked with Kristiansand Museum and Giert Werring to develop and play the show Tussa på tunet where she played the title role.
Lise is currently in her second year as a drama teacher at Vågsbygd VGS, and her second season as a Production Assistant in the Zoo.

For Kanon Produksjon, Lise has participated as a voice actress in GJENKLANG.