Nora Svalheim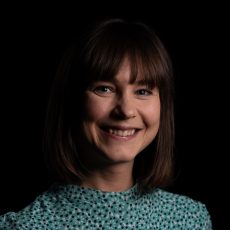 Nora G. Svalheim
Actor and playwright

Nora on IMDb
Nora was born in Bodø, but grew up in Arendal, where she studied drama at Dahlske upper secondary school.
Since 2018, Nora has been based in Oslo, where she's worked freelance as an actor. She has a film education from Nordland School of Art and Film and a Bachelor's degree in Acting & Theater Production from Nord University.
Nora has starred in several short films, and the German feature film Nordland by Ingo J. Biermann, which was well received at film festivals. For some of these, she's won awards for her acting performances, among others, the short film Never Again by Bjørn Vegard Straumsnes, who received The Golden Panda Award in 2013.
In the autumn of 2018, she became part of NIE Theater (New International Encounter). Here she plays the Syrian boy Omar in their performance We come from far, far away. The performance is played a lot through The Cultural Schoolbag, as well as at festivals and guest performances at cultural centers around Norway. They have also had the pleasure of playing the show in Ireland, Germany, Denmark and the Czech Republic, and in 2022 they will be guests at the Sydney Opera House as part of a longer tour in Australia.
Nora is also part of the performances LILLE by Henriette Grøtting Kihle in Kattas Figurteater and Okkupasjonens Fanger by Marius Kolbenstvedt.

In the future, Nora will work on completing the new theater performance Kaya + Cosmos by Tilta Teater, where she is a playwright and actress. The performance is for children and is a collaboration with the Technical Museum.

Nora plays the role of Mia in KISSED, in addition to having written the script together with Helene L. Solberg.