World premiere of THE LUCKY SHIP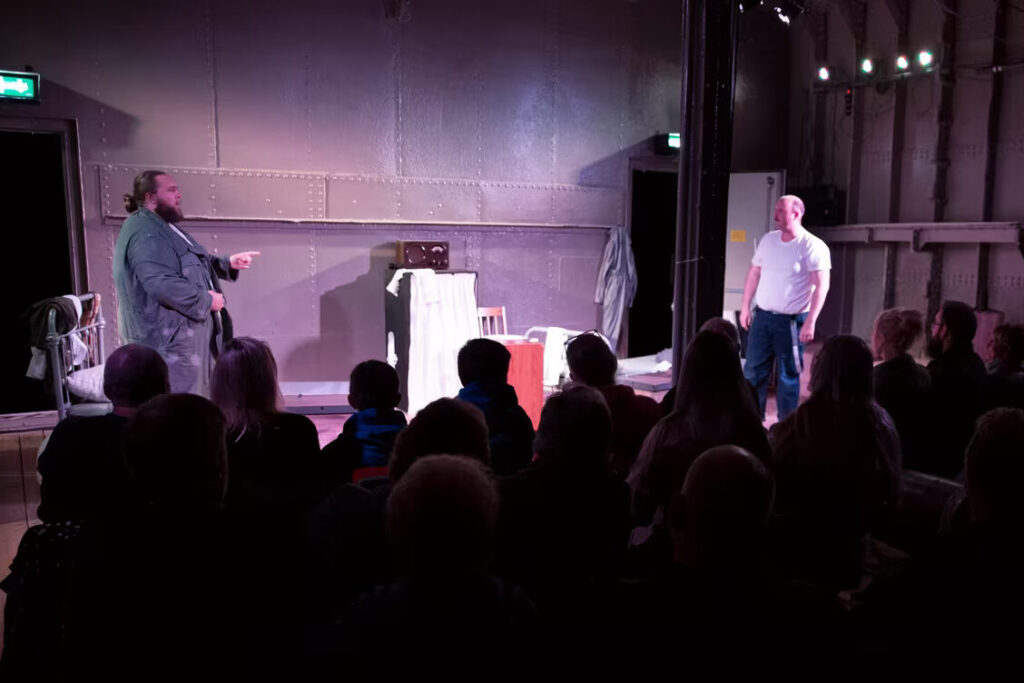 Yesterday, Friday 09 September, we were finally able to show the public our war sailor story THE LUCKY SHIP. The production started its journey a little over two years ago, when we were awarded the writing grant Bjørneboet by Cultiva, and during a short week in December 2020, in a cold office in the center of Kristiansand, we laid the framework for what became the story of two brother-in-laws on board the merchant ship D/S Hestmanden. Thanks to a good and constructive collaboration with historians and professionals at the D/S Hestmanden – Norwegian Naval Museum at the Vest-Agder Museum, we were given the green light to play the performance on board the ship where the action we have taken as a starting point actually took place.

The premiere went beyond all expectations, and with good reactions and feedback from the audience, we are now looking forward to a further five performances. In October we will be back in Kristiansand, and will then play the show through The Cultural Schoolbag for pupils from the 9th grade in Kristiansand municipality.