Finally – PREMIERE!
Finally, KISSED will have its live premiere! And finally Kanon Produksjon is coming to Oslo!
On Saturday September 11th, KISSED will be played at Sentralen in Oslo, as part of Assitejs TeaterlørdagUNG. The performance will be played at 12:00 and at 14:00.
Just a couple of weeks later, we set course for Teateret in Kristiansand. The performances here will be played on September 24th and 25th at 18:30.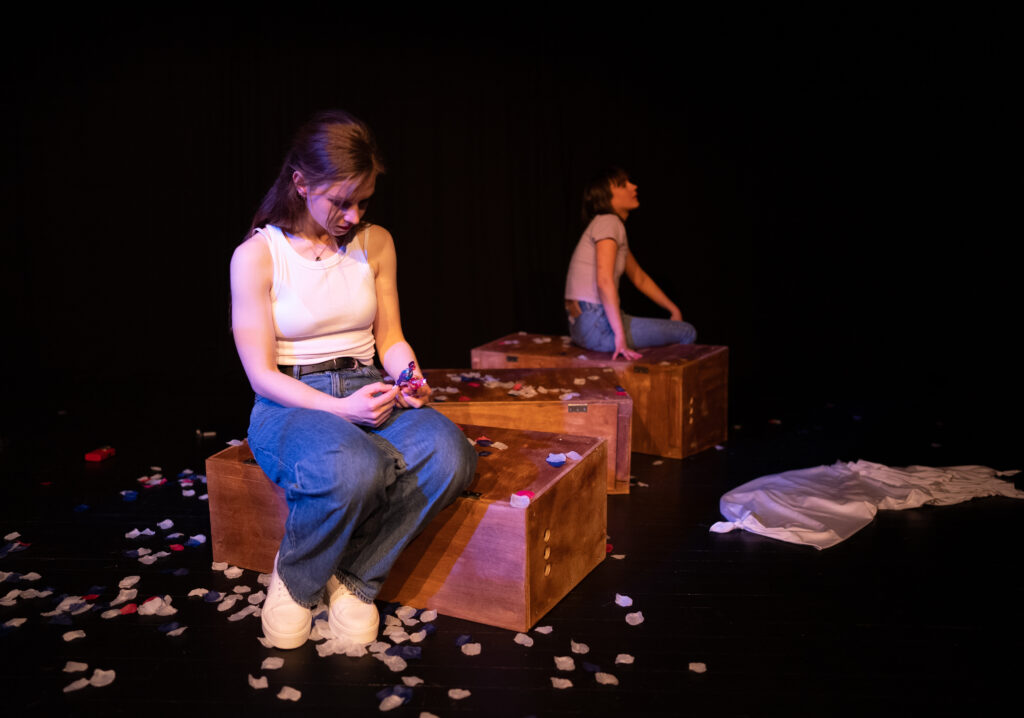 With this production, we've really felt the insecurities and frustrations the pandemic has brought with it. Originally the performance was supposed to be played in Oslo in April 2020, then it got cancelled at the next attempt in Kristiansand in March 2021, until we now are ready like never before! When the pandemic closed down Kristiansand in March, we threw ourselves around and did the show digitally. The fact that we now finally get to meet the audience again is a great relief, and a privilege, we'll never again take for granted.
In the time after the digital premiere, the performance has been developed further, and when we received funding from the Norwegian Arts Council, it became possible to compose new music. We got Fridtjof Wesseltoft to join us, who went to work thoroughly, and really captured and spun on the close and intense atmosphere that already existed. We look forward to letting you experience KISSED 2.0.
We at Kanon Produksjon are grateful and humbled that we'll finally be able to play KISSED, and hope to see you in the audience now that it is opening more and more so we can gather and experience things together. We're at least ready to create, play and convey intimate and important stories!