Together on stage again
This autumn, Kanon Produksjon is ready with yet another play for Kristiansand and surrounding areas! The company's ninth production, THE LUCKY SHIP, is written by Jon Erik Myre and André Lassemo, and deals with two war sailors during World War II. The play has been under development for the past two years, in collaboration with the Norwegian War Sailor Museum at the Vest-Agder Museum. The script-work has been supported by Agder County Municipality, Fritt Ord, Bjørneboet at Cultiva and Scenekunst Sør.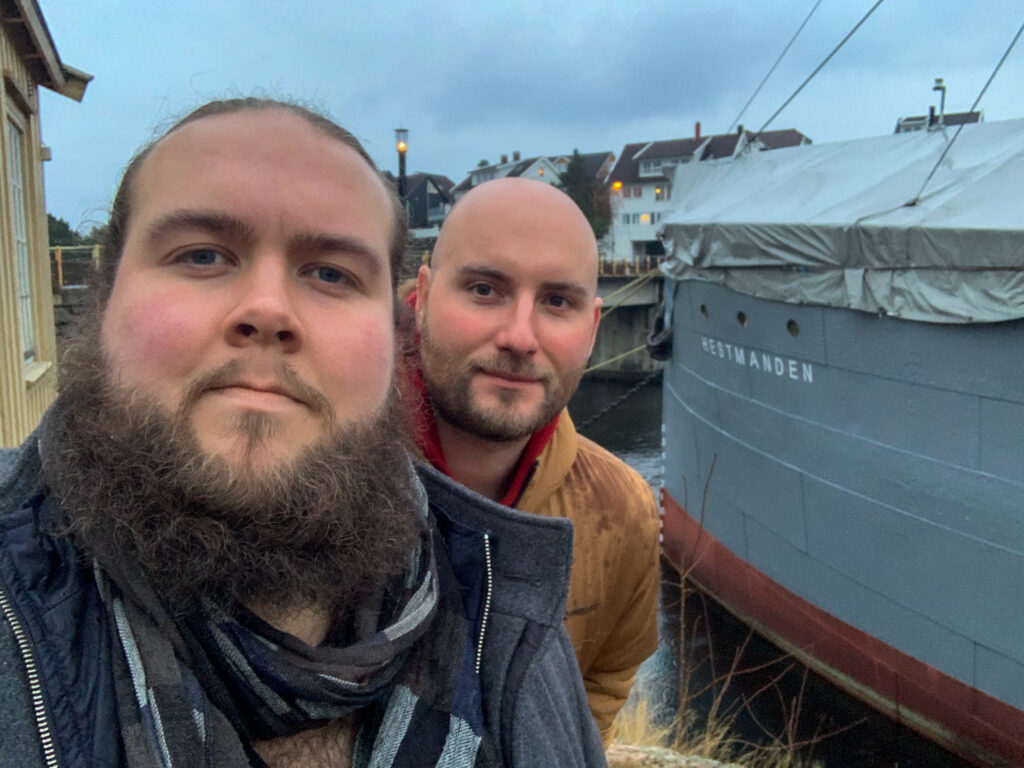 The play will have its world premiere on board the old merchant ship D/S Hestmanden, the ship from which the play has its name and history, in September this year. The historical background to the play, as well as D/S Hestmanden's experiences within the period 25 May 1940 to 27 May 1941, is based directly on sources taken from the Norwegian War Sailors Museum. The lives, experiences, and conversations between the two main characters are fictional, but are inspired by interviews from former war sailors, including from the documentary series "Evig Heder".

The characters Ingvald and Oskar will be played by the playwrights themselves, Jon Erik and André, over 2 years after they last shared the stage as a duo, then during THE DUMB WAITER by Harold Pinter which was played at the Teateret in 2020, just before the pandemic broke out.

More information about the show and ticket sales will be announced just before the summer.